"I never forget a face,
but in your case
I'll be glad to make
an exception."

— Groucho Marx —
Groucho Marx had a keen perspective into marketing—looking good isn't enough, you have to be memorable. And our talented crew is waiting to help you.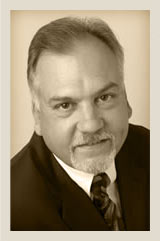 Mark Johnson
Chief Financial Officer
Mark Johnson is a CPA and native of Middle Tennessee, graduating from Middle Tennessee State University in 1981 with a BA in Business Administration.
In 1987 Mr. Johnson left public accounting and accepted a position with COI Food Service, a $400 million wholly owned subsidiary of Shoney's Inc, as the senior accountant. From 1992-2002 Mr. Johnson was controller maintaining responsibility for all financial activities of COI.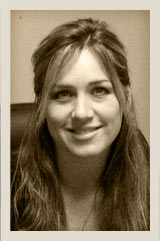 Beth Eaton
National Accounts Sales Manager
Ms. Eaton, a University of Akron graduate, has over ten years' sales experience in both retail and manufacturing, ranging from assistant buying to account management, for such companies as The Shop At Home Television Network, W.E. Stephens Apparel Manufacturing, and O'Charley's Inc. She develops retail sales programs and initiatives for the O'Charley's retail line with our Wal-Mart, Sam's Club and Target Accounts.